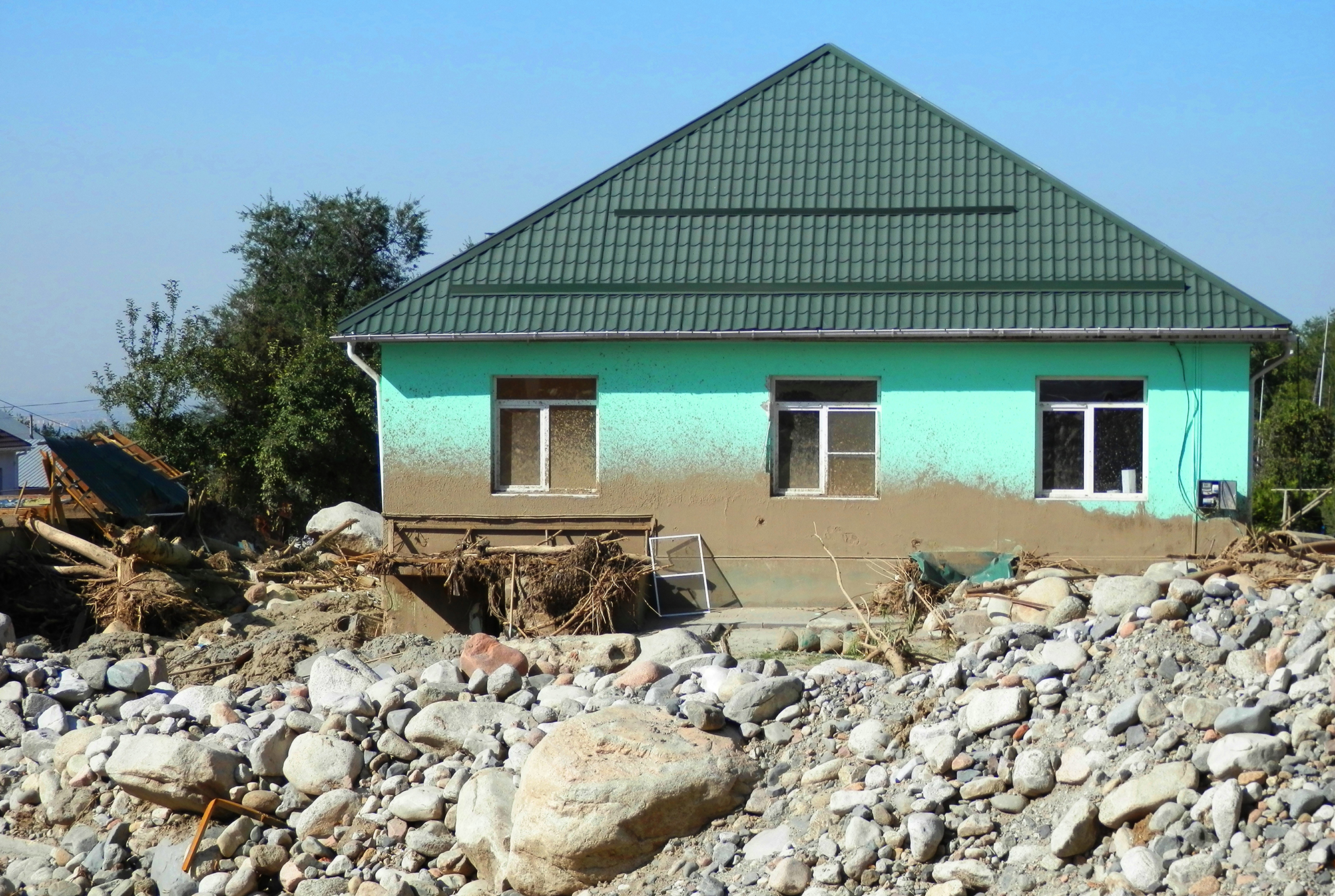 Know Your Risk!
The team at mountain risk consultancy provides modern and efficient solutions for most natural hazard scenarios.
We implement latest technologies and state-of the art assessment techniques to provide the highest level of safety.
2D/3D Computer Simulation of Mass Movements
The data and results which have been gained from remote sensing and event documentation such as DTM´s or statistical distributions will be used for computer based simulation of mass movements. Those programs are able to give an idea of certain parameters like impact energy, bouncing- or flow height and velocity of an event. The results have to be interpreted and verified based on specific site conditions and other aspects.
Risk Assessment
Risk is known as (probability of an event x extent of loss). In order to evaluate the risk of natural disasters it is necessary to analyse the settings of process which lead to the occurance of an event and the vulnerability of the endangered objects. Based on those information the implementation of measures can be derived.
Hazard Zoning
Hazard zone Maps are an important aspect in Natural Hazard Management and will be decision guidance for risk governance and risk policy. Those visualisations enable stake holders and decision makers to act and react based on the available information. One type of implementation of hazard zones is the use for regional and urban planning
Monitoring and Early Warning Systems
The availability of real time monitoring and observation technologies for natural events enjoying increasing popularity amongst infrastructure providers. The advantages are fast reactions in case of increasing frequency and event size and possibilities to evacuate certain areas before big disasters occur. We assist in finding the right solution for different approaches in monitoring and early warning.
UAV- Remote Sensing
UAV´s also known as (unmanned aerial vehicles) can be used for a wide range of application in Natural Hazard Management. The Mountain Risk Consultancy is using a dji Inspire 1 drone to observe avalanche starting zones or rockfall detachment areas to provide high resolution images for remote sensing of project areas or fast reactions in cases of imminent danger.
Tendering of flexible Barriers and other Mitigation Structures
When it comes to the realisation of projects where modern protection structures made of high tensile mesh and net such as rockfall barriers or avalanche structures are required we take care on finding the most efficient and reliable products to protect your infrastructure for decades. Our engineers have great experience in comparing different provides of such systems and point out the advantages and disadvantages for you to make the right decision.
Design and Verification of technical Protection Structures
After the use of computer simulation software the results such as impact energy or bouncing height of falling rocks needs to be designed and verified according international acknowledged standards to follow state of the art methods.
We design your barriers based on ONR24810 Austrian Standards "Technical protection against rockfall".
Life Circle Engineering and Inspection Service
Frequent visual inspections of existing protection structures such as rockfall barriers for example are a crucial aspect of a maintenance strategy.
In order to preserve the fitness for use and structural integrity of a protection system and to extend the lifespan we support with our technical inspection service.
Disaster/Event Documentation
In order to undertake statistical analyses to determine the risk and define a design event it is necessary to ensure a holistic documentation of already occurred events or disasters. Based on the data collected during field observation future activities and protection measures can be planned and design.
Our engineers are here to provide you with more information, answer any question you may have and create an effective solution for your needs.