On 25 th of April 2015, central Nepal was hit by a devastating earthquake of a 7.6 magnitude. This earthquake generated extensive damages at the Bhote Koshi Hydropower Project site where the penstock pipe, the powerhouse and other facilities have been stricken by rock fall and debris flows.
In order to restore Nepal's capacity in production of electricity the Mountain Risk Consultancy has provided its services together with Trumer Schutzbauten GmbH from Austria and its local partner Geotech Solutions International, Ltd. from Nepal to install ETAG 27 certified Rockfall protection Barriers for the very first time in the difficult terrain of the Higher Himalaya Region in Nepal.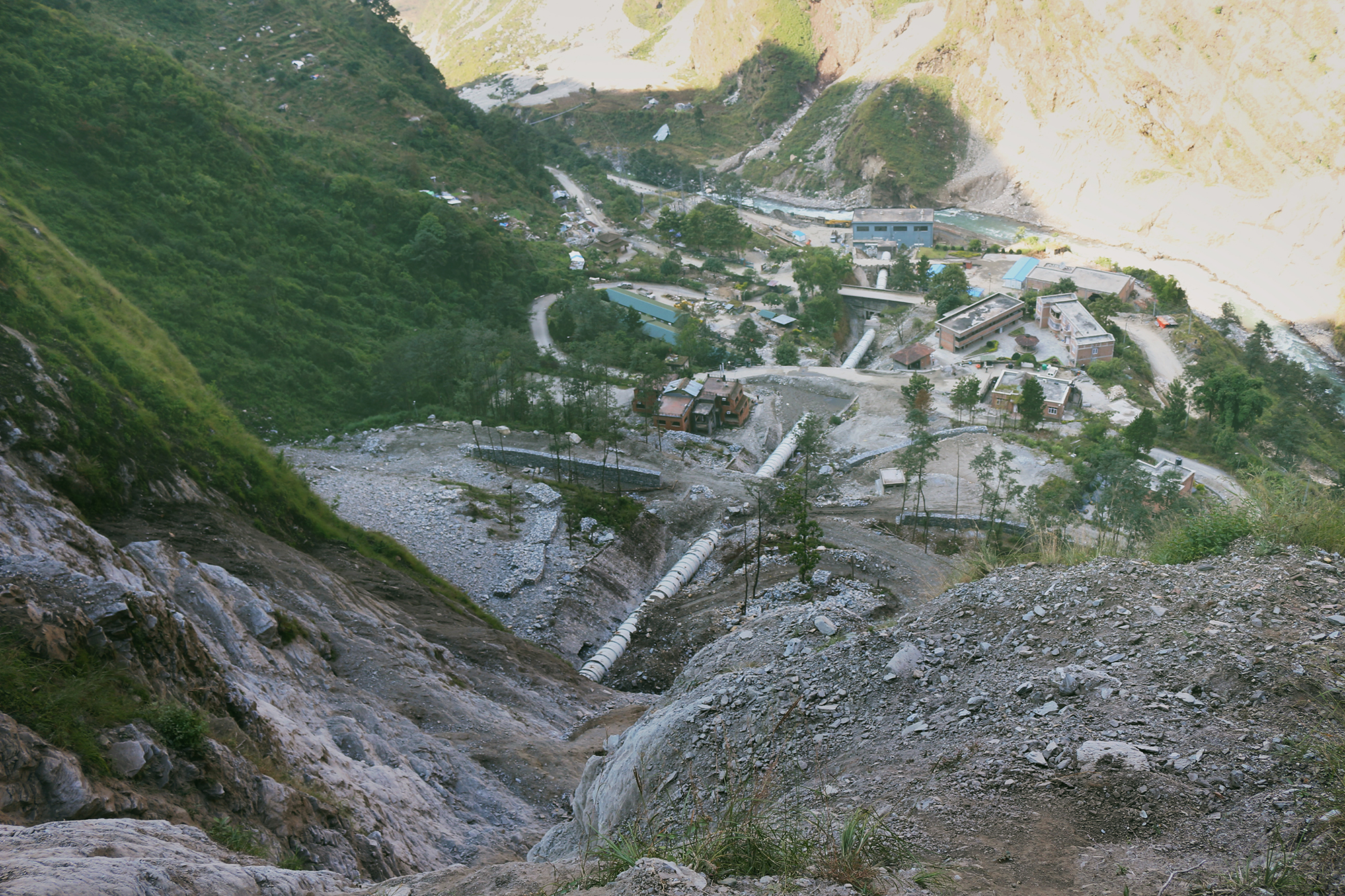 Upper Bhote Koshi Hydroelectric Project, Nepal
Client: Bhote Koshi Power Company Pvt. Ltd.
Contractor: Geotech Solutions International, Ltd.
Design: Mountain Risk Consultancy 

Products installed:
Rockfall Protection Fences Tested according to ETAG 027
309m of TSC-3000- ZD, h=5.5m

42m of TSC-2000- ZD, h=5m
80m of TSV-2000- oA, h=5m 
Debris Flow Barriers 
Services provided: 
Computer Rockfall Simulation

Design and Verification according ONR 24810 (Austrian Standard for Rockfall Protection)
Verification of soil nails and rock bolts
Service and Maintenance
Our engineers are here to provide you with more information, answer any question you may have and create an effective solution for your needs.